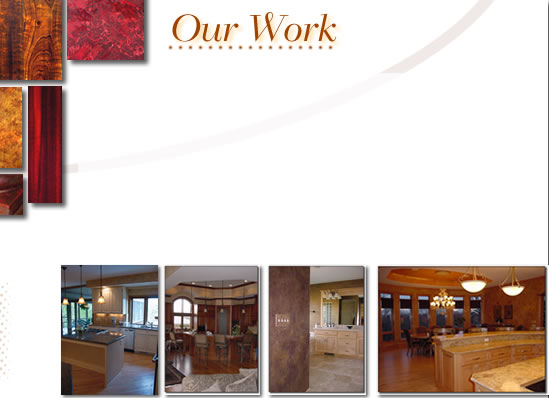 Artistic Finishes by Andreas, established as a premiere faux finishing company, has provided unique decorative faux finishes for more than ten years. Born and raised in Calgary, Andreas began painting at an early age and continued through graduation from the Southern Alberta Institute of Technology.
Now more focused on European finishes, his artistry is influenced by teaching he received at the Vandalae Studios in Seattle, the Vigini Studios in San Antonio, and The Finishing School in New York and Pennsylvania. Building on his broad portfolio, his work has helped houses showcased in the Parade of Homes win Reggi design and People's Choice awards around the Twin Cities.
Artistic Finishes by Andreas persists as a leading premiere faux finisher by developing professional and lasting relationships with his clients, including interior designers, home owners and businesses, around the area.